You can purchase Heyday books here on our website. In addition, almost all bookstores in California carry our titles or will order them by request. Many stores have joined a new partnership program that enables them to carry a much broader selection of our titles. If one of these partners is in your community, please visit them and check us out!
Partner stores
Bay Crossings at the Ferry Building in San Francisco
Bookshop Benicia in Benicia
Bookshop Santa Cruz in Santa Cruz
Bookshop West Portal in San Francisco
Builders Booksource in Berkeley
California Historical Society in San Francisco
Eastwind Books of Berkeley in Berkeley
Epilog Books in Quincy
Folio Books in San Francisco
Friends of Santa Cruz State Parks in Santa Cruz
Green Apple Books on the Park in San Francisco
Hide & Tallow in Cambria
Laurel Book Store in Oakland
Logos Books and Records in Santa Cruz
Maidu Museum in Roseville
Napa Bookmine in Napa
Orinda Books in Orinda
Pegasus Books in Oakland (College Ave), Berkeley (Solano Ave), and Berkeley (Shattuck Ave)
Spellbinder Books in Bishop
Tia Chucha's Centro Cultural & Bookstore in Sylmar
University Press Books in Berkeley
If you are a bookseller and want to find out more about our partnership program, contact Anna Pritt at (510) 549-3564 ext. 304 or by emailing orders@heydaybooks.com.
From Shelf Awareness (November 11, 2014):
Heyday Partnership Program: 'A Better Way to Do Business'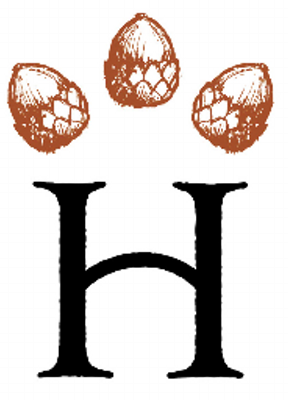 Heyday Books, Berkeley, Calif., has had its consignment program–called the Heyday Partnership Program–in place only for around two years, but according to sales manager Christopher Miya, the results have been phenomenal.
Independent bookstores that have joined the program, Miya said, have seen sales of Heyday titles jump on average 100% compared to the previous years. In some cases, sales of Heyday titles have increased by 300% and even 400%.
"We're looking at this largely as a program for small independent bookstores," said Miya, who was the buyer and manager of Pegasus Books in Oakland, Calif., before joining Heyday. "That's my background–it's what I know and understand. Indie bookstores have more in common with a small indie publisher than a large, conglomerate publisher. We ought to be working together and trying to help each other out."
The terms of the program, Miya explained, are straightforward: whenever a customer joins the program, Heyday asks for a report on any of its titles that the new partner might already have in stock. The publisher then credits the partner for those titles and enters them back in their account as consignment stock. From there, the partners are free to order however much they want. At the end of each month, Heyday asks for a sales report, and partners are invoiced at a 45% discount for whatever stock they sold. "Basically, all we need is a sales report at the end of every month," Miya said.
Heyday Books, a nonprofit that celebrated its 40th anniversary this year, publishes predominantly art, photography and nonfiction with a Californian focus. Some of Heyday's more popular titles, Miya said, are its field guides and history books. Miya and his colleagues are well aware that they fill a very particular niche, and the consignment program, Miya believes, is instrumental in getting the company's books into bookstores.
"Sometimes our books are not the easiest books to sell, and we understand that," said Miya. "As more publishers combine into larger and larger conglomerates, it's harder for indies to juggle invoices and buy responsibly. As a small regional publisher, sometimes we get left out." Indies are happy about consignment, Miya said, "because they feel there's no risk, and we're confident that once our books are on shelves, they can find an audience."
Currently, 25 stores are enrolled in the Heyday Partnership Program. By the end of next year, Miya hopes to double that number. One of the keys to the program's expansion, Miya judged, is its simplicity.
"As a buyer, I would hear 'consignment' and just flinch," he recalled. "It seemed to be that you mentioned consignment to buyers and you'd get this sort of fright, as though the whole thing is very complicated. It really isn't. Part of the battle for me has been getting buyers to understand that this is not complicated–all I really need to have is what you sold from us in a month."
From his days as a buyer for an indie bookstore, Miya remembers the great deal of pressure to order conservatively. Consignment, he said, can help buyers break out of that habit. "You don't have to order just one or two copies. You can order seven or 10," he said. Miya doesn't see large publishers widely adopting the consignment model, but he does think it can be a game changer for independent bookstores and independent publishers. "I've always felt there must be a better way to do business," he said. "I think this is a way we can do business in the future. I hope a lot of other publishers get on board. Indies are really benefiting from this–it's incredibly important." —Alex Mutter
available only through SMS, he created a unique opt in list which he was able to segment and personalize offers. Barkin builds his opt in SMS list using footers in his newspaper ads as well as highlighting it on his site and in store. Advertiser suggests newspaper sales people offer SMS solutions Scott Pontikes, Founding Partner and Chief Operating Officer of Pontikes Ventures, owns seven restaurants in Dallas Fort Worth. He currently combines e mail and texting as he has found that they work well in concert. For his initial SMS campaign,
red bottom heels
he sent an offer to join to 6,000 emails. He experienced a 5% opt in within 24 hours.
Christian Louboutin Online Store
He reports three times the redemption rate with SMS coupons as compared to e mail. Pontikes checklist for successful SMS marketing includes: target specific times, segment your SMS list to target specific locations and make it easy to opt in or opt out. He also recommends that media companies offer text as part of an overall campaign. He indicated that it should be a value add item to encourage
How to Increase the Effectiveness of Your Promotional Advertising Dollars We all know in business you have to advertise. The question is where and how do you invest your advertising dollars for the highest return. Promotional Products can be of the most versatile and effective forms of advertising to satisfy all of your internal and external customers. The trick is how you navigate through the 700,000 to 800,000 items to find
vibram five fingers shoes
the most effective ones to meet your requirements. I won't say there are any bad items on the market; I will say many have been misapplied. At McDonger we work on the 4 R's principle the Right item, to
replica louboutin
send the Right message about your company, for the Right application (what you are using this item for), at the Right price. launch
vibram five fingers sale
new products or service Trade Show advertising Customer recognition and appreciation Employee recognition and appreciation Branding to re enforce
cheap Michael Kors Outlet
existing services or products Joint advertising with manufacturers, distributors and sales reps (this can be very cost
and Rice, Maws and Rice, Catfish Stew on Rice, Croaker and Grits, Shrimp Scampi, Pork Chop Sandwich, Fried Chicken Sandwich, Burgers and Catfish Nuggets. does all the hard stuff, Linda Brown says as she bustles around the
discount michael kors sale
kitchen stirring her many simmering pots. just kinda back him up. Most of what available from the seafood market can be fried
cheap gucci shoes
or grilled for restaurant guests, like fresh salmon cut right off a whole fish and grilled with a sweet sticky glaze. There are
cheap Michael Kors
Crab Cakes and Fried Blue Crabs, Fried Shrimp, Flounder or Oysters and Seafood Platters. Most menu items are about $5, but dinners with slaw and hushpuppies are $6 $15. The golden and crispy golf ball size hushpuppies are moist and sweetly flavorful, and the house made creamy slaw is sweetened with raisins. All the food is cooked to order, so if you don call ahead to let the Browns know you on the way and are hungry, don get
cheap handbags sale
in a hurry. This is a place to relax and savor the piping hot gifts placed before you on foam plates with plastic forks
Articles Connexes: